Don't Forget Me
A Lifeline of HOPE for Those Touched
by Substance Abuse and Addiction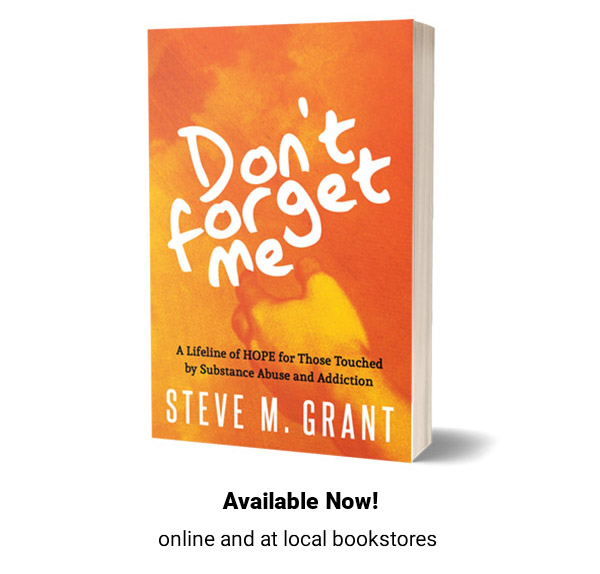 Here is a survival manual and a lifeline to remind parents and others that they are not alone.
With the pervasiveness of drugs today and death by overdose as the leading cause of death for people under 50 in the US, almost everyone has been directly or indirectly affected by this drug epidemic. Loving someone who is struggling with substance abuse can be terrifying and that fear can be as isolating for family members as the addiction is for the person struggling. In Don't Forget Me, Steve Grant shares what he learned during his own difficult journey to encourage and guide others who love someone struggling with substance abuse.
Don't Forget Me tells the story of Steve's two sons, Chris and Kelly, who took distinctly different paths to the same outcome: death by overdose. Steve reveals not only a highlight reel of the things he got right but takes an honest look at the mistakes he made along the way to help others avoid those same mistakes. Don't Forget Me offers time-tested, practical suggestions to assure family members and friends of those struggling with substance abuse they have not lost their mind and encourages them to find HOPE—even on the darkest days.
Don't Forget Me is a story of loss and healing.
Is this book for you?
Those struggling with substance use
The families struggling with substance use
Those who have lost a loved one
Treatment providers and the recovery community
Young families who are interested in learning how this disease can strike in a very mainstream family